Welcome to Mrs. Lynn's music page!
Walter Hill news
: The 2nd grade will be performing "A Bugz Christmas" at 6pm on Thursday, Dec. 14, 2017. Students need to be in their place by 5:30 to start warming-up. Everyone is invited to come see it! It's going to be a really cute show!
Humming Hornets will start up soon. I have some extra exciting things planned for this group this year. I can't wait to share it with you!
Remember that you can get on the Quaver website any time you want! You have access 24/7! Remember that your Quaver log in is the same log in information that you use to log in to the computers at school. Click on
the Quaver logo below
to visit the Quaver website today!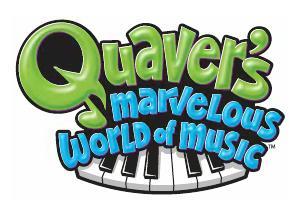 My schedule this year is:
I am at Stewarts Creek Elementary on Mondays and Tuesdays.
I am at Walter Hill Elementary on Wednesdays, Thursdays, and Fridays.